‍Name: Luna Ray Beaver‍
Species: cat‍
Breed: short-haired black and brown tortoiseshell‍
Adoption Day: January 4, 2017‍
Age: 9 years‍
Likes: sunshine, being held like a baby, playing chase, naps, meeting new people, wet food‍
Dislikes: pet carriers, loud noises, sharing attention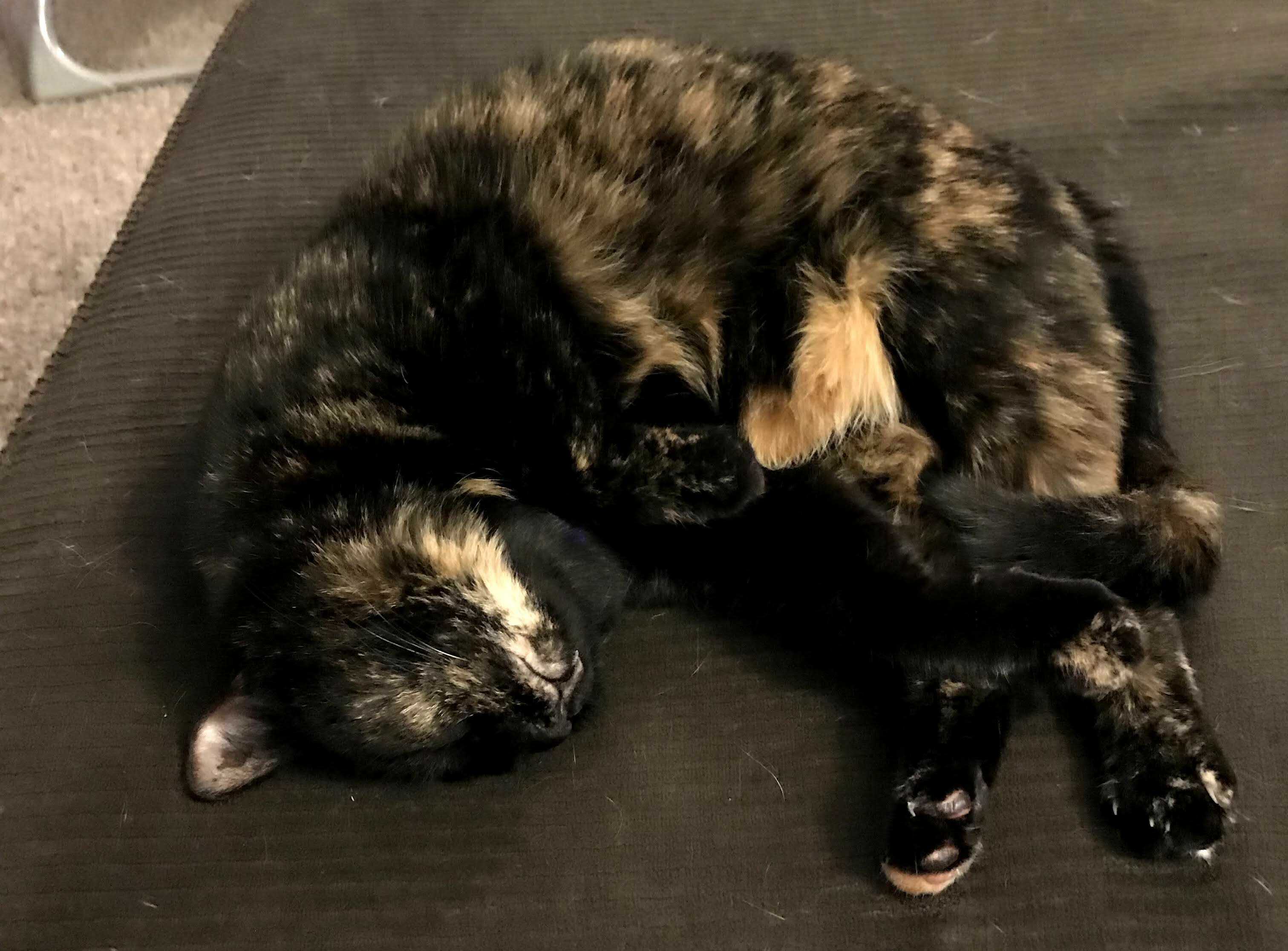 ‍Hobbies: chasing bugs, looking out windows, snuggling under blankets, hiding in closets, screaming‍
Favorite food: any kind of wet food, but especially seafood‍
Favorite movie: The Lion in Your Living Room‍
Favorite toy: strings!‍
Best friend: her dog sister, Daisy
Adoption Story‍
Luna lived the first three years of her life at ARF, a no-kill shelter in Muncie, Indiana. They called her Sunday, and her sister Saturday. The sister kitties were briefly adopted, but Luna/Sunday was eventually returned to the shelter. She was adopted by her forever family in 2017, alongside her dog sister, Daisy.
‍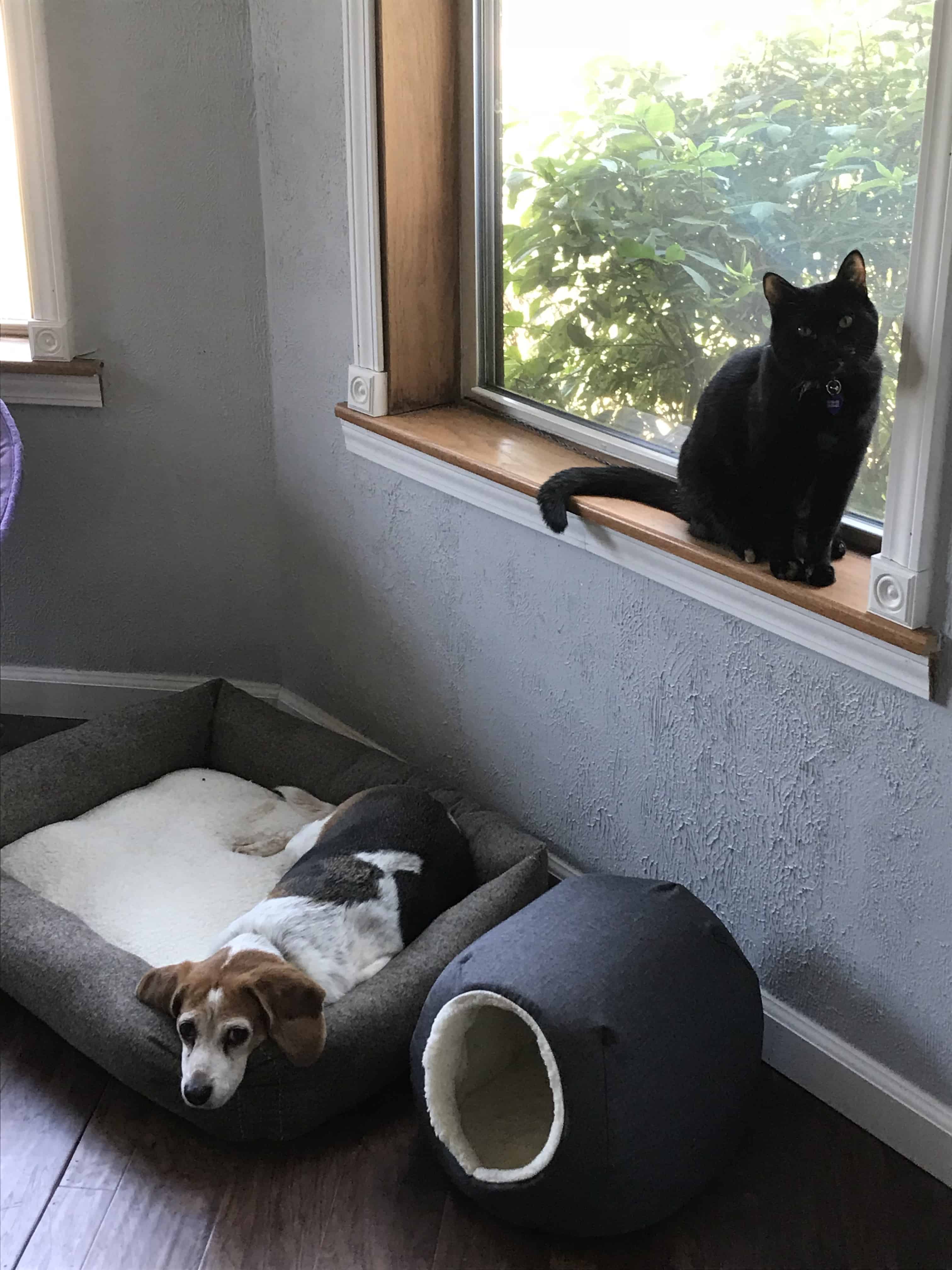 From Luna's Family‍
"Luna is the sweetest cat ever. The day we met her, she climbed into our laps immediately and purred louder than any cat I've ever met. We had to take her home. You'd think that living in a shelter for so long would've made it hard for her to live in a new place, but she handled it so well. In fact, every time we've moved, she's been such a good girl. She never makes messes or gets into trouble. The worst thing she does is scream when she's hungry, but it makes sense given where she grew up with all of those other cats. She's a great mix of playful and snuggly, and we just could not love her more."
‍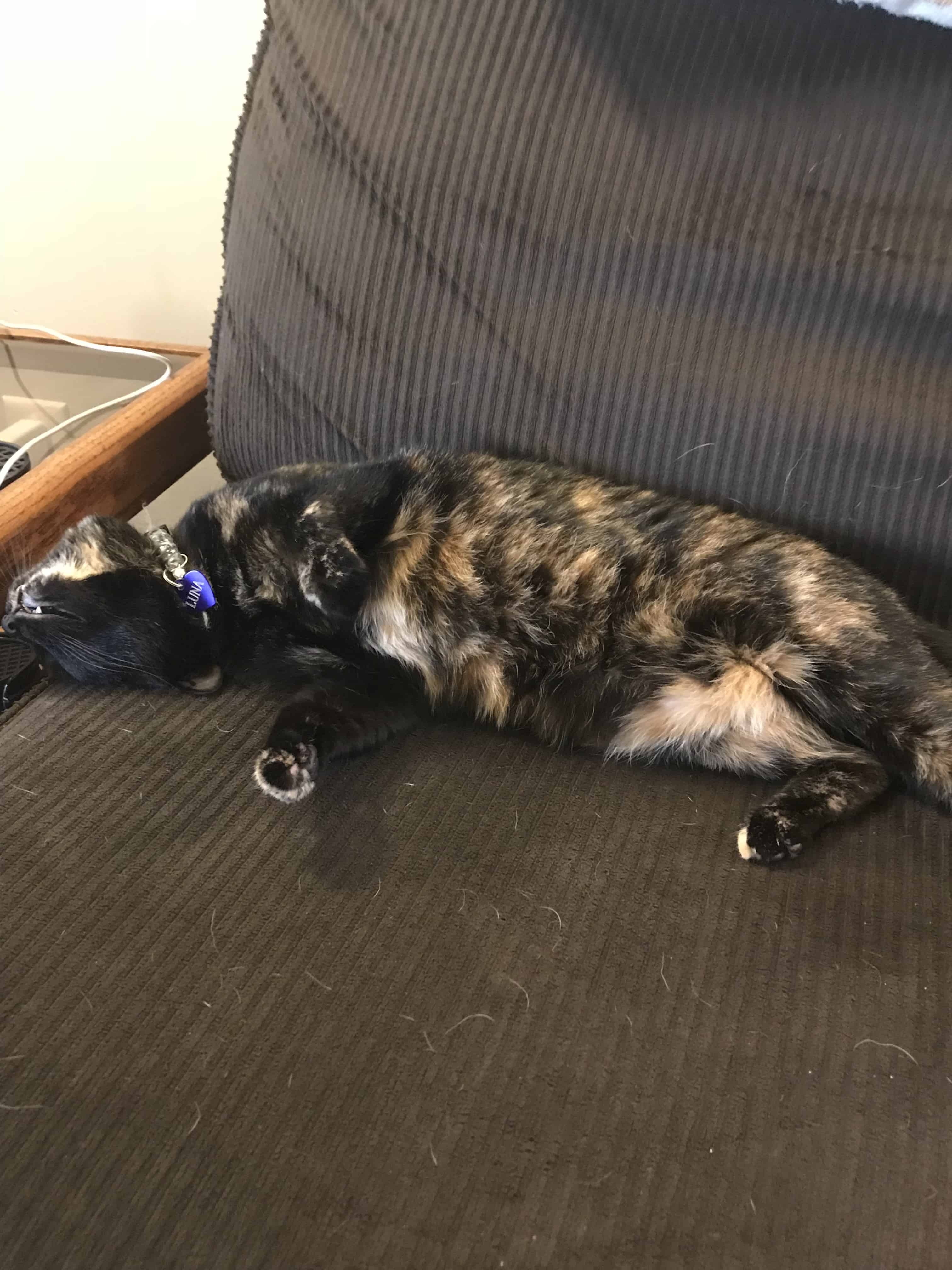 ‍
"When I was pregnant with my son, Luna knew before I did. Seriously. The day before I took the pregnancy test, she would not leave me alone. She was all over me, right up against my belly. Once a day for the next nine months, she would sit on my lap and snuggle my stomach. When the baby would move, she would purr and nuzzle my belly. Now, she and my son are very close. She seeks him out whenever he cries, and will meow at him until he pets her."
‍
Want to see your pet pictured here?
Email your story to [email protected].